Diagnostic Dental Imaging
A picture is worth a thousand words. At Forest Acres Dentistry, we have invested in state of the art dental imaging technology to better serve our patients. We can learn detailed information about the health of your teeth, jaws, and TMJ and instantly share and discuss that information with you.
Our armamentarium includes intra-oral cameras, high quality intra-oral x-ray equipment, a panoramic x-ray machine, a 3-D CT scanner, and digital impression machine. All of our dental imaging equipment is digital, providing instant access to images we acquire and decreasing radiation dose compared to old film x-rays. Even the most extensive radiological exam in our office exposes the patient to no more radiation than they would receive during a single flight from Charlotte to San Francisco.
The 3-D x-ray machine (also known as a Cone Beam CT Scanner) helps us view details of the bone, teeth, and joints with more precision than ever before. Some of the uses of a 3-D x-ray machine are to see exact locations of infections or cysts, locate internal tooth anatomy during a root canal, plan and guide the placement of dental implants, and assess the health of the TMJ.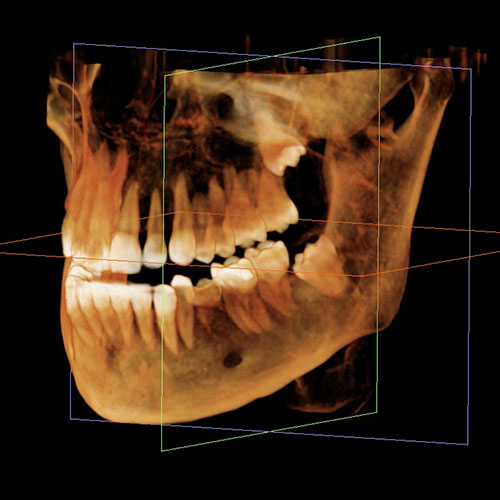 No more bad taste, waiting for goopy material to harden, or gagging - hallelujah to that! A digital impression machine enables us to take extremely accurate impressions without any mess. Within about 45 seconds, we can scan all your teeth in one arch and have a digital file to instantly share with laboratories for making crowns, night guards, orthodontic trays, and more!
With small intra-oral cameras and video screens in every treatment room, we can easily take a picture of any area of concern in your mouth, whether it's on the tooth or gums, and have a helpful discussion with you. This allows you to see what we see, and can help us work together to make the best decisions for your oral health.
Have a question or want to make an appointment?
Are you interested in learning more about your teeth? Do you have dental health goals you would like to meet? We would be honored to explore that with you and help you find solutions.