Forest Acres Dentistry counts it a privilege to serve the dental needs of their patients. Drs. Bryan and Jeanette Wingate and their staff are committed to providing excellent care with integrity and kindness.
Forest Acres Dentistry finds its home in a newly renovated building with abundant natural light and spacious treatment rooms; this environment reflects our ideals of hospitality and integrity. We have also been blessed to implement cutting edge technology within the practice like digital impressions and a 3-D x-ray machine. State of the art technology enables the team to provide exemplary patient care, while creating a more comfortable and predictable patient experience.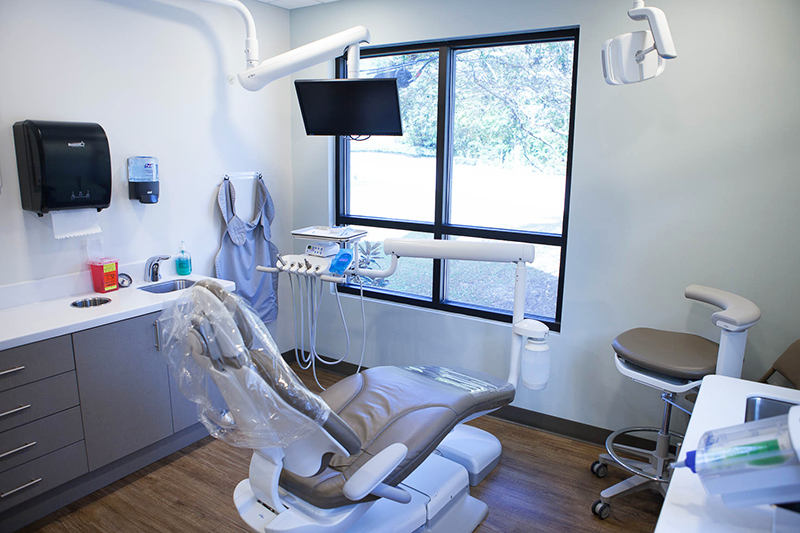 In our drive for excellence, we are committed to always seeking outstanding continuing education. In addition to being members of the South Carolina Dental Association and the Academy of General Dentistry, the Doctors pursue advanced courses at the Spear Institute which provides and promotes high quality continuing dental education.
Technology + Knowledge + Patient Care
Forest Acres Dentistry seeks to connect the dots between technology, knowledge, and patient care by listening to our patients and utilizing our state-of-the-art equipment to provide optimum solutions. We believe in taking time to know our patients so that we can apply knowledge with genuine kindness. From preventive care to complex reconstructions, each patient and procedure is worthy of excellent and compassionate care!
Have a question or want to make an appointment?
Are you interested in learning more about your teeth? Do you have dental health goals you would like to meet? We would be honored to explore that with you and help you find solutions.