Complete and partial dentures are still an excellent option for the replacement of multiple missing teeth. Although dentures often take some getting used to and may not look and feel as perfect as your own natural teeth, they are still more attractive and functional than dentures of the past. With the assistance of implants, there are several excellent options to connect your denture to implants to offer improved stability and fit.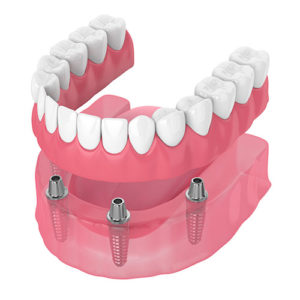 Types of Implant Assisted Dentures
Denture with Locator Attachments – The placement of 2 implants assists in holding the denture or partial in place. There is a snap like attachment on the underside of the denture that connects with the implant to improve the fit and function of your denture.
Conus Denture – The placement of 3-4 implants and the incorporation of a housing in the underside of the denture allows the denture to fit over the implants and hold the denture in for an even more secure fit than the locator attachments described above.
Hybrid "Denture" – This denture prosthesis is permanently screwed into the implants – it is not removed by you on a daily basis! This requires 5+ implants and is a "permanent" prosthesis to replace all the missing teeth in one arch.
If you have missing teeth, full or partial dentures can be a cost-effective replacement option that will allow you to dine and socialize with confidence again! Using implants to improve the fit, we can create even more stable solutions. Reach out today to discover what your options may be if you need to replace multiple teeth with one prosthesis.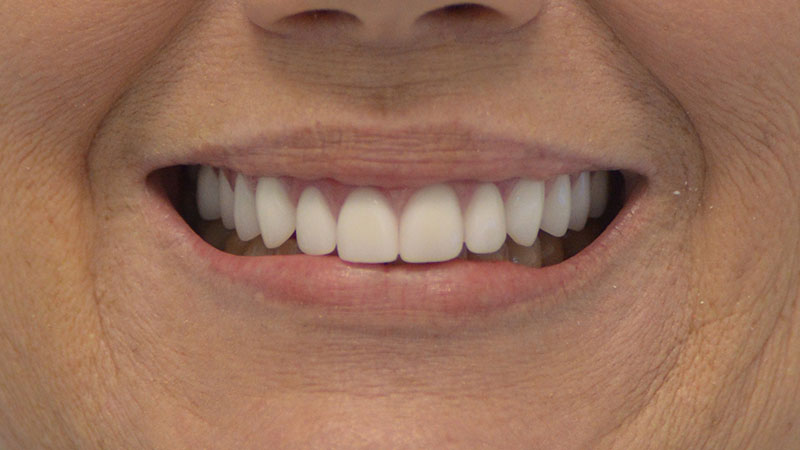 Have a question or want to make an appointment?
Are you interested in learning more about your teeth? Do you have dental health goals you would like to meet? We would be honored to explore that with you and help you find solutions.